Bforexpro is a trading system that employs computer software to carry out trade transactions within a connected environment. This platform claims to provide individuals with the opportunity to generate income through online trading activities, encompassing stocks, commodities, forex, indices, bonds, and even cryptocurrencies. But the truth is that the most of the claims and offers are not to be true.
In this Bforexpro review, our attention will be directed towards evaluating the authenticity of Bforexpro. We will delve into several of its attributes and advantages, while also addressing conceivable hazards that might be linked to the utilization of this platform.
Website – https://bforexpro.com/
Website Availability – Yes
Address – 406 Cumberland, St.Glasgow, Post Code – G5 0SE, United Kingdom
Warning – Financial Conduct Authority (United Kingdom)
Regulated – Unregulated, Blacklisted, Scam
Domain Age –
| | |
| --- | --- |
| Domain Name | bforexpro.com |
| Date Registered | March 29, 2023 |
| Domain Age | 4 months, 29 days, 19 minutes, 44 seconds |
Is Bforexpro legit or a scam?
Bforexpro asserts its regulation under the Vanuatu Financial Services Commission (VFSC) and the Financial Conduct Authority (FCA). Nevertheless, our search within the registries of both regulatory bodies yielded no corresponding records, signaling a concerning indication. Furthermore, the FCA has explicitly cautioned against this brokerage for engaging in unauthorized operations within the country.
Essentially, Bforexpro lacks regulation by any authoritative entity. Placing investor funds in the hands of this broker carries significant risk, as the absence of legal safeguards exposes these funds to potential harm. Undoubtedly, it stands as a blatant scam.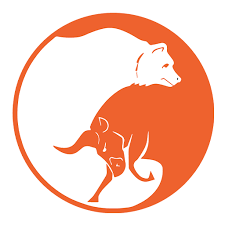 Warning Signs and Red Flags of Bforexpro scam
Unrealistic Promises: Bforexpro, like many scams, promised unrealistically high returns with minimal risk. Any investment opportunity that sounds too good to be true should be viewed with skepticism.
Unregulated Operations: Legitimate trading platforms are typically regulated by financial authorities in their respective countries. Bforexpro's lack of proper regulation should have raised a significant red flag.
Pressure Tactics: Scammers often use high-pressure tactics to coerce individuals into making hasty decisions. If an "account manager" or representative is pushing you to invest quickly or invest more than you're comfortable with, it's a sign that something might be amiss.
Lack of Transparency: Transparency is crucial in the financial industry. If a platform is evasive about providing clear information regarding its operations, fees, or terms and conditions, it's a sign that they might have something to hide.
Difficulty Withdrawing Funds: The primary goal of a legitimate trading platform is to help investors grow their funds and access their profits when needed. If withdrawals become consistently difficult or impossible, it's a strong indicator of a scam.
How does the Bforexpro scam work?
Fraudulent brokers employ social media platforms and online marketing strategies as hunting grounds for unsuspecting victims. Their approach involves luring individuals with alluring offers and deals that hold an irresistible allure, compelling them to seize the apparent opportunity. Upon interacting with these misleading advertisements, the scam brokers swiftly initiate contact, urging victims to make an upfront payment. These manipulative tactics often find success among inexperienced and uninformed investors.
In some instances, perpetrators create mirror-image replicas of legitimate broker websites to attract a wider clientele. They entice potential clients by promising substantial profits in exchange for significant investments. However, when attempts are made to withdraw the accrued funds, the harsh reality dawns – victims have fallen prey to deceitful brokers, and their hard-earned money has been swindled away by these malicious actors.
Bforexpro Review: Conclusion
Our endorsement does not extend to BForex broker due to potential involvement in online fraudulent activities. Opting to steer clear of unwarranted risks is advisable, and responding to fraud with the appropriate actions is of paramount importance. Should you find yourself victimized by the Bforexpro broker, seeking fund recovery through a chargeback is a viable course of action. To facilitate this process, our website features a dedicated complaint form, designed to aid you in the endeavor of fund retrieval. Additionally, our team of experts extends a complimentary consultation to guide you through this journey.
Our Social Pages